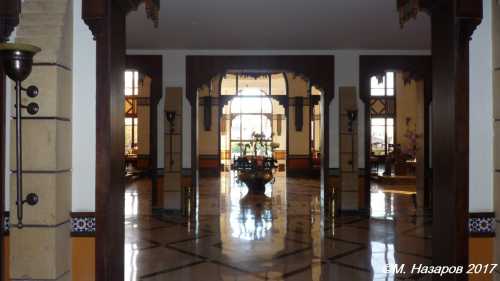 Further you get to the last room which appeared in the Mirror labyrinth in 1911. In it there are a lot of concave and convex mirrors which create the distorted images. Having seen itself in such unusual and ridiculous look, and you, and children enjoy to the full much.
The cost of visit of the Mirror labyrinth in Prague: Adult - 70 krondet up to 6 years, disabled people and journalists - 20 krondet from 6 to 15 years, students from 15 to 26 years, pensioners are more senior than 65 years - the 50th kronsemeyny ticket (2 adults and to 4 children) - 200 kroner
It is possible to get to "the kingdom of curve mirrors" and in the heart of the Czech Republic if to visit the Mirror labyrinth in Prague (Bludi? t? na Pet?? n?). There is it on the Petrshinsky hill, absolutely near a viewing tower which was constructed on inspiration from the Eiffel Tower seen by clubmen of the Czech tourists in Paris. And though the tower Petrshin a little than reminds D'Eiffel, and is not so popular among tourists, nevertheless it deserves attention as those great views which open to Prague from the observation deck are capable to take the breath away.