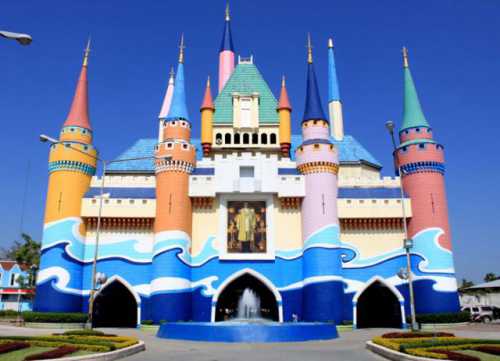 Ramayana aquapark in Pattaya - the Thailand's largest, second largest on the Asian continent also closes dozen of the world's largest. A highlight of aquapark the design and engineering idea began to place a complex of water entertainments on ruins of the mysterious city. Here both picturesque ruins, and ancient artifacts, rock drawings, unique natural and man-made objects. The natural lake became the central link of Ramayana in Pattaya, and around it entertainments were built. Tourists are attracted by diversity of the park, service, an originality and safety.
Cost of additional services:
The Ramayana aquapark is most of all intended for family holiday. In it 2 children's zones are located - for kids and children is more senior where there are interesting game designs, thematic figures and also avtomobilchik for driving. There is even a small attraktsionchik for six-month-old kids.
The day ticket can be used within half a year. Annual subscriptions - within 365 days daily.