the Socialist Republic of Vietnam, new on the website
Published: 15.11.2016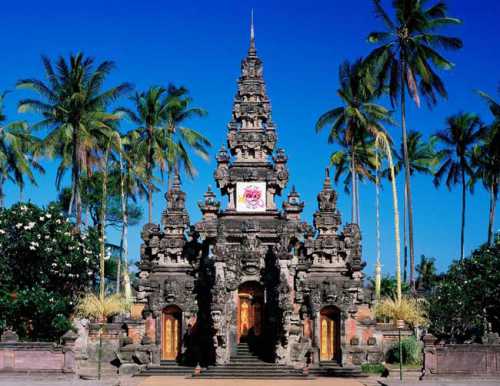 The states, neighboring to Vietnam, are Laos and Cambodia on which Vietnam borders in the West and also China with which border lay in the north. The total area of the country is 331 700 square kilometers that is only the 65th indicator in the world.
Resort of Nha Trang
The average annual amount of precipitation fluctuates within 1200-3000 millimeters a year, and 90% of percent of all rains fall on the period from May to October. At this time the portion of rainfall each region of the country, and here in winter months in the south of Vietnam receives the probability of rains much less, than in the north. Also it is worth knowing that at the end of summer and an early autumn there comes the time of the typhoons which often have really destructive force.
Dangerous representatives of fauna of Vietnam
Aeroflot makes direct flights from Sheremetyevo Airport to Hanoi, the airport Ache Bai. Flight is very long so passengers are provided with food twice. On the way the airplane overcomes practically all Asian continent - Central Asia, India, etc. Time in air is 9 and a half hours.
Exotic cuisine of Vietnam
Vietnam: the most beautiful cities and resorts
Solar Vietnam: bright pearl of Indochina
From Russia to reach Vietnam rather simply - regular flights carry out at once several airlines, however the list of the Russian cities from where directly it is possible to depart to Vietnam, is small - it is Moscow, Novosibirsk and Vladivostok. However during a tourist season (in winter months) charter flights are carried out also from other cities, for example, from Yekaterinburg (sometimes), St. Petersburg, Krasnoyarsk.
Exotic cuisine of Vietnam
Asiana airline from Khabarovsk and Yuzhno-Sakhalinsk with change in Seoul (Incheon airport). Korean Air airline from Vladivostok, Irkutsk, Moscow and St. Petersburg with change in Seoul (Incheon airport). Japan Airlines from Moscow with change to Tokyo (Narita Airport). Hong Kong Airlines from Moscow with change in Hong Kong. Thai airline from Moscow with change in Bangkok.
From Vladivostok of the city of Hanoi it is possible to reach the capital of Vietnam by planes of Vladivostok Air airline. Frequency of flights - once a week, and flight lasts a little more than 5 hours.
From Moscow to the largest Vietnamese cities of Hanoi and Ho Chi Minh without changes it is possible to get on flights of Aeroflot, Vietnamese Airlines and Transaero airlines.
For entry into Vietnam for the term of more than 15 days citizens of the Russian Federation need to have at themselves the visa received in consulate of Vietnam it is also possible to issue the visa directly on an arrival.
During flight offer all passengers hot meals and also a certain amount of alcohol twice. It is also worth noting that "The Vietnamese airlines" have special tariffs for residents of other Russian cities which can reach much more simply thanks to it Vietnam with joining at the Moscow Domodedovo Airport (if to fly from Vladivostok - joining in Seoul).
In addition, in the visa points of entrance and departure through which the guest of the country can cross border are specified. To change the specified place, it is necessary to address to the Ministry of Foreign Affairs in Hanoi or Ho Chi Minh. This service is paid.
The winter dry season lasting from November to the April dry only in comparison with a rainy season as and these months of rainfall it is enough thanks to the monsoonal winds blowing from the northeast coast of China. In the southern regions of the country it is enough hot in the winter - about 25 degrees, are on average 10 degrees colder in the north. The lowest temperatures - in December and January, sometimes reaching only 1 degree above zero. Anyway, is the most comfortable in the south of the country where temperature seldom falls to any of seasons lower than 20 degrees, and in April - the hottest month - at all sometimes reaches 37 degrees.
The S7 airline (Siberia) also has regular flights to Vietnam, the cities of Ho Chi Minh, but not from Moscow any more, and from Novosibirsk. Planes fly with frequency of times in two weeks.
As well as in other countries of Southeast Asia, punishment for attempt of transportation of drugs the most severe - up to the death penalty. Besides, categorically it is impossible to take the medicines containing narcotic substances without having at themselves permission of doctors to their application and also explosives, firearms, products of pornographic character or the offending local culture.
At entry into Vietnam certain customs rules work. So, it is possible to import unlimited number of foreign convertible currency into the country, however if the sum exceeds 3000 US dollars, then the currency needs to be declared as from the country it is possible to take out no more that sum that it was declared.
Modern Vietnam is the socialist state which chose the Chinese option of development - modernization and liberalization of economy. As of 2009 the population of Vietnam makes 85 789 573 people.
Rest in Vietnam in 2019
Cathay Pacific airline from Moscow with change in Hong Kong. Thai airline from Moscow with change in Bangkok. Qatar Airways airline from Moscow with change in Doha. Often "Qatar airlines" bribe very favorable tariffs. Asiana airline from Khabarovsk and Yuzhno-Sakhalinsk with change in Seoul (Incheon airport). Korean Air airline from Vladivostok, Irkutsk, Moscow and St. Petersburg with change in Seoul (Incheon airport). Japan Airlines from Moscow with change to Tokyo (Narita Airport). There are more difficult options - with two changes. However during the periods of sales of airlines they make sense to use because of the attractive prices. For example, it is possible to reach both Hanoi, and Ho Chi Minh by Air France airline from Moscow and St. Petersburg with changes in Paris and Bangkok.
That rest in Vietnam was not spoiled by weather conditions, we recommend to study climatic data on the country. Climate in Vietnam tropical monsoonal, so humidity quite high - on average 84% within a year. However the climate often considerably differs depending on the region. There is it because of a difference in latitudes and in features of a relief of this or that area.
The delta of the Mekong River in Vietnam
From Domodedovo Airport regular flights both to Hanoi capital of the Socialist Republic of Vietnam, and to Ho Chi Minh are carried out by Vietnamese Airlines - the main airline of the country. In Ho Chi Minh planes make landing at the Tanshonnyat airport. Boeings of Vietnamese Airlines possess all conditions for long comfortable flight, including a set of technical means like the screens which are built in in backs of chairs, etc.
Tourism in South East Asia <<<<<<<<
It is also possible to take, without paying duty, the following goods: at most 1,5 liters of strong alcohol or 2 liters of drinks with alcohol content at most 22 degrees; either 400 cigarettes, or 100 cigars, or 500 grams of tobacco; 5 kilograms of tea; at most 3 kilograms of coffee and also two banks of black or red caviar weight not exceeding 100 grams. In addition also other goods which total cost does not exceed 5 million VND (the Vietnamese dong) are taken.
If the term of stay in Vietnam does not exceed 15 days, then it is not obligatory for citizens of Russia to make out the visa. Besides, in the neighboring Laos and Cambodia similar rules (in Cambodia the visa without problems can be received on border) so after 15-day stay in Vietnam it is possible to leave to one of neighboring countries, and then to return again for 15 days work. Often at entry into Vietnam for less than 15 days frontier guards can demand to show the ticket for departure from the country - it is offered rules, but is not always executed.
Sights of Pattaya (Thailand) Attractions Pattaya!
Long time the Socialist Republic of Vietnam was Indochina colony of France and achieved independence only in the middle of the 20th century - it happened in 1945 though some more years in the territory of the country proceeded armed conflicts. Vietnam is also the arena of the war with the United States of 1965-1973 costing the numerous human victims on both sides.
Unforgettable travel to Myanmar
Features of the ethnic cuisine of Vietnam
It is worth remembering surely that long flights are connected with a certain risk for health of the passengers who are badly transferring similar loadings.
To receive the visa in consulate, it is necessary to provide the following documents: the international passport (the minimum validity period - 6 months from the moment of the end of a trip); 2 photos sizes of 4"6 cm; 2 questionnaires completed in the Russian, English or French languages; invitation, tourist voucher or reservation. The visa is made out within 5 working days, and the term of its action is 30 days. Besides, the consular fee of 25 US dollars is raised.
Whether it is worth traveling around Vietnam
The most part of Vietnam is occupied with mountains and plateaus, low or average on height. The highest point of the country - Mount Fangxipang (3143 meters) of Ridge Hoanglyenshon. Besides, through Vietnam the largest Indochina Mekong Rivers and Songka which flow into the South China Sea flow.
Tourist attractions of Bangkok
On an arrival all tourists undergo sanitary and epidemiologic control, and on a board of the plane fill out the Declaration on health. If when passing control no symptoms of such diseases as AIDS, plague, tuberculosis, cholera, yellow fever and others are found in the visitor, then no problems will arise. Otherwise the tourist is waited by treatment in one of local hospitals, but not good rest in Vietnam.
Representation in Moscow: Moscow, Frunze 3 st., 1, p. 1., ph. 5892450, fax 5892552. Office at Domodedovo Airport: room 512, 5th floor, operating time 14.00-20.00, ph. 9268661, fax 9268661, E-mail: vnmow_ope@breezz.ru.
At Transaero flights are made only to Ho Chi Minh, and their frequency is caused, first of all, by a season so by planes of this airline to Vietnam it is possible to depart to the period from December to April. A departure from Domodedovo Airport.
At receipt of a visa directly on border, at the Vietnamese airport, it is necessary to provide 2 photos of 3"4 in size, one completed questionnaire and also visa permission from the Ministry of public safety of Vietnam which is registered within 5-7 working days. On an arrival citizens have to approach the Visa on arrival window, and rest in Vietnam from this point begins.