of Qualcomm presented to snapdragon 855 - the chip for leaders of 2019, popular
Published: 23.5.2017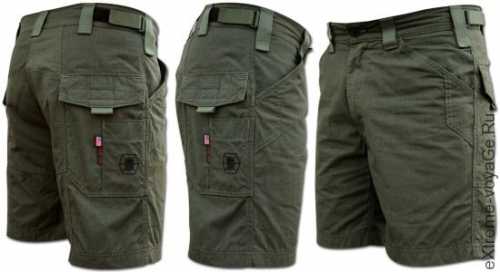 Within the second day of the summit of Qualcomm the producer officially announced a release of the mobile Snapdragon 855 platform. The chip became the most highly productive in the market for flagman devices. The platform received the eight-nuclear processor which consists of three clusters of kernels of Kryo 485: one consists of a kernel with a frequency of 2,84 GHz, another - of three kernels with a frequency of 2,42 GHz, and the third includes four kernels with a frequency of 1,8 GHz.
As for productivity, in Qualcomm said that it increased by 45% in comparison with Snapdragon 845. Capacity of the graphic processor at the same time grew by 20%. 7-nanometer technical process allowed to create the most productive chip if to take for comparison a power indicator on watt.
Other innovations Support of the Qualcomm aptX Adaptive and Qualcomm TrueWireless Stereo Plus codec the Possibility of work with the ultrasonic scanner of fingerprints of Qualcomm 3D Sonic Sensor Support of Bluetooth 5.0 of OpenGL ES 3.2 and OpenCL 2.0 FP Quick Charge 4+ It is possible to use random access memory of LPDDR4X with a frequency of 2133 MHz Obviously, the Qualcomm Snapdragon 855 platform will find for itself application in many leaders of 2019. The interest was already stated by Google, Samsung and OnePlus, and there and others will be brought up. Main thing & #8212; without use 5G the new chip will become more available to producers of smartphones of a mid-price segment.
Despite the fact that, the new platform has no allocated NPU block, it all the same can work with tasks for artificial intelligence. These tasks are processed both by GPU, and the Hexagon processor, and other components. Everything together it represents the fourth generation of a cursor of AI Engine which productivity is three times more, than at Snapdragon 845.
It is remarkable that Snapdragon 855 became the first platform of the company which is included in the game Snapdragon Elite Gaming Experience program. Here and color correction at the level of cinema, support of API Vulkan 1.1 and also special algorithms for decrease in frame rate.
Also it was not without support of new generations of files of images. Now JPEG is the main format of the pictures made on the smartphone, however new S855 will support "files with high efficiency of the image" or simply HEIF which will offer a large number of new functions in comparison with JPEG:
Besides increase in productivity, Qualcomm told a lot of new about graphic opportunities of the platform. Graphics of Adreno 640 on S855 will allow to start the real HDR games. The processor supports the 10-bit depth of color and scale of Rec 2020 for HDR use and also also Dolby Vision which are the QC standards around the world will allow devices to support on S855 base HDR10 formats +. With Adreno 640 of the device will be able to support 120fps-games and also without breakthroughs to play video in format 8K (by 360 degrees).
Together with AI Engine Qualcomm also presented the updated alarm Spectra 380 processor. It became more powerful by means of three-nuclear ISP Computer Vision (CV). With the new accelerator of Qualcomm wants to use CV-ISP for some graphic tasks because of energy economy. The company expects that many of functions in the field of a photo will be available to video now: record 4K HDR at 60 FPS, improvement of the portrait mode and "depth" for effect a side. Power consumption for 4K HDR of shooting will be 30% lower, than at Snapdragon 845.
Besides support 5G, the platform will be able to work with Wi-Fi according to standard 802.11ay. It will allow to increase data transmission speed by means of wireless connection to 10 Gbit / page
Graphics of Adreno 640, the alarm Hexagon 690 processor and also Spectra 380 & #8212 became an integral part of the new platform also; the separate processor which is responsible for processing of the image. As expected, the new Snapdragon X50 modem with support 5G is a separate chip: so the Snapdragon 855 platform supports only LTE networks with a speed of data transmission up to 2 Gbit / with as in its structure there is a Snapdragon X24 modem. Why it was made? So even producers of inexpensive smartphones will be able to use the latest mobile Qualcomm platform, having refused support 5G, but at the same time having kept all advantages of S855.
Graphics of Adreno 640 will obviously come under the spotlight for use of the platform in the game purposes. Qualcomm in detail told the fact that the segment of mobile games grows, and other platforms for video games at the same time either "stand", or show decrease in popularity.