New : how to make repair and not to be left without kopek
Published: 21.11.2016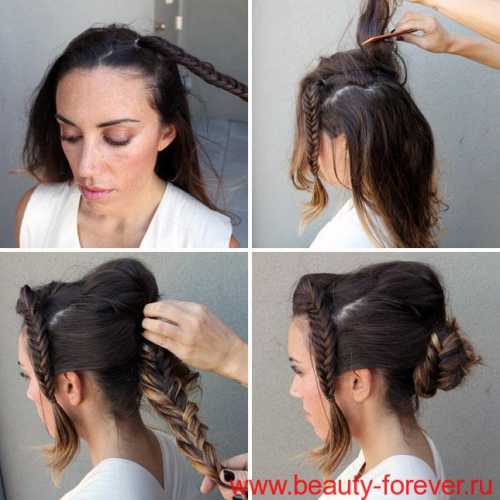 Experts advise what it is possible to save on and on what is not necessary what style to choose and that it is possible to make with own hands.
the Architect, the co-founder of architectural bureau HEADS Group Arsen Hairov suggests suit to
a peculiar tender and to consider several offers.
Dressing - the important stage of repair, necessary home decoration and accessories will involve considerable costs. Choose ready furniture and curtains: to get something, made by large party, it is usually more favorable, than within the individual order.
It is possible to undertake laying of a waterproofing or sound insulation before a floor coupler.
Work with the rolled materials which are on sale for these purposes does not demand special knowledge and skills at all.
Here the help of the designer can be necessary. Plannings have to be competent, consider needs of your family and the design code. At the same time surely discuss the budget that to you did not propose expensive solutions with the designer.
Quite often repair should be updated or redone simply because operations were performed in the incorrect sequence, Valeria Kuznetsova notes.
It is not obligatory to trim a bathroom with a tile from a floor to a ceiling as all got used.
It is not obligatory to involve in this work of the designer if your budget is limited. With features of this or that style if you do not raise at something given, it is possible to understand independently. But you need the project with arrangement of furniture and the plan electricians.
Durability - one of the factors influencing the product price. Therefore analyse where what material to use. For example, for the bedroom where not such big passability, it is possible to take laminate of the 31st class of wear resistance, available at the price, and in a corridor where loading is one floor much bigger, and the area is less, stronger - the 32nd or 33rd class.
Experts should delegate at least all wet processes, paintings and decorative finishing. In this question qualification very seriously affects quality and an esthetics. Hardly there will be persons interested to admire a curve ceiling or walls.
As a result to save, to take additional a roll of wall-paper and a pack of a tile better. Shades in different parties can not coincide. And, if at the end of repair it turns out that there are not enough couple of packs of porcelain tile, you can just not find the necessary party.
If means are very limited, remember that the help of the professional can be received and is free.
Valeria Kuznetsova advises to use for the budgetary repair laminate instead of a parquet, pith or polyurethane plinths instead of MDF, a stretch ceiling and simple wall-paper instead of alignment of a surface under painting.
Colors of the English, Japanese, American paints bright and resistant. Even many years later it is possible to reproduce precisely the necessary shade - everyone has a unique code of a kolerovka.
There are several life hacks which will help to save.
The tile and wall-paper with patterns should be adjusted to the drawing. It increases a material consumption.
Look for lamps, textiles and elements of a decor not only in specialized shops - pay attention and to AliExpress. Be not afraid to do furniture and accessories by the hands.
It is better to buy material with a stock, and then to hand over superfluous. Construction hypermarkets give such opportunity.
For certain you will be able independently or with friends to dismantle old repair, to prepare walls if roughnesses are not critical, to paint something or to pokleit wall-paper. Also you will precisely cope with installation of plinths and mixers.
The expert advises owners of a secondary market to think of a country and the Scandinavian style. Such interiors turn out light, cozy, and a lot of things you will be able to make with own hands.
Leave doors on the end of works, and, on the contrary, do replacement of windows as soon as possible.
Besides, you need the experienced plumber and the electrician. Economy is fraught with incidents with unpleasant consequences here.
Before going to shop, decide on materials for finishing of floors, walls and ceilings. It is optional to choose an exact shade and the invoice at once, but at least decide where you will have a tile where laminate in what room wall-paper and where paint or wall panels. You can also put in the estimate expenses on furniture and an additional decor at once: curtains, chandeliers, mirrors, carpets and so on.
Understand what potential the apartment has to pick up the least expensive option of finishing.
If you got the apartment in a new building with draft finishing, then why not to look narrowly at style the loft, the raw brick and concrete walls are characteristic of it.
During a draft stage workers dismantle walls if you conceived re-planning, shtrobit, lay routes of an electrical wiring, bring communications, plaster surfaces, carry out a coupler of floors. Then there is a stage of final finishing: laying of a floor covering, walls painting or pokleyka of wall-paper, installation of sockets and plumbing fixtures, assembly of furniture.
In network hypermarkets to you can make, for example, the design project of the bathroom from the tile presented in shop. This service can be received for symbolical 250-500 rubles, and will return you this money if you buy the materials which are picked up by the designer.
The crew is more skilled, the in more detail for works it will provide the estimate. If builders tell only cost for square meter, at once refuse.
First of all it is draft finishing and utilities. If you flood neighbors because of a pipe on which decided to save couple of thousands, or the wall will be decorated by a huge crack because of low-quality, but very cheap plaster, it will turn back where heavy expenses. Also it is worth paying attention to more expensive paint for walls.
After that estimate scales of the forthcoming expenses. For each room prescribe all materials with the indication of necessary quantity: from plaster and a zatirka for a tile to switches and plinths. Competent and exact calculation of all expenses on carrying out repair work will allow to avoid excess overpayments.
Use a tile only there where water gets. Paint other walls with special paint for damp rooms.
It is an irreplaceable thing before repair. It is easier for crew of masters to work according to technical drawings therefore their services will cost cheaper, and it will be simpler to control work.
If buy a tile of the Russian production, you will be able to save. According to the architect Svetlana Valuyskaya, most the large plants works on the Italian equipment therefore the tile has accurate geometry and high quality. Same concerns plumbing fixtures and many other materials.
Here the preliminary estimate is useful especially as need will not buy materials from you at the last minute, you will be able to look round and find favorable offers.