Interesting : original hand-made articles from candies the hands
Published: 3.7.2019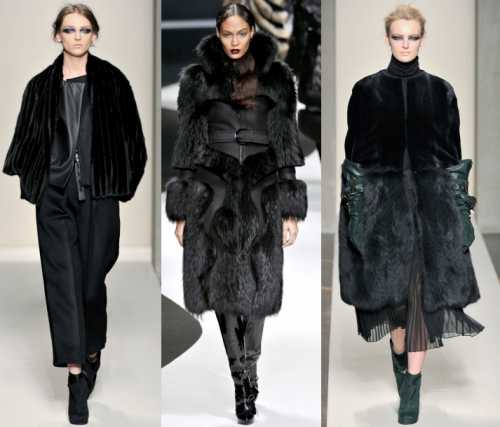 With impatience expecting approach of holidays, both children, and adults are in an anticipation, they are waited by pleasant surprises and gifts. Already very few people you will surprise with the gifts, we usually buy everything in shops and to foresee them very easily. If you want to surprise really pleasantly the loved one, make a gift with own hands, namely - hand-made articles from candies, it will be and is tasty, and it is original!
From candies can make with own hands a set of various hand-made articles among which the special attention is deserved by bouquets, them most often and give.
Turn the original ideas into reality and do not stop on the achieved result, it is very useful to be engaged in creativity!
Our composition except snowdrops, will consist also from other elements. When flowers are ready, we pass to fir-tree branches. Them it is accurately fixed to toothpicks too, using thermoglue.
We start assembly of composition: at first on all surface of a basket we distribute funtik, inserting them into polyfoam, then we stick snowdrops, alternating them to aspidistra leaves. On all perimeter of a basket we decorate it with fir-tree branches.
If you need to congratulate on the football player's holiday, prepare such materials:
If you the beginner, to you is better to look at a master class from professionals, repeating their actions, at you the beautiful bouquet will turn out. It is possible to present it absolutely for any holiday or even without cause, just to lighten the mood to the loved one. Creating unique compositions, it is possible to use not only chocolate candies, but also fruit jelly, for example, it is ideal for a flower core.
For production of snowdrops we take small round candies, it is good to use for this purpose a filbert in chocolate. We attach skewers to tails of candies, using hot glue. The free tail needs to be recorded on a skewer by means of an adhesive tape.
Such gift by all means will be pleasant to your athlete, you enclosed a part of the soul in it. If the gift needs to be given in hot season, experts recommend to do hand-made articles of candy wrappers from candies. So your composition will not thaw from heat!
So, in preparation for a holiday we study a master class in creation of this magnificent bouquet.
After that we cut out strips 2 cm wide from crepe paper, length - 10. It will be petals of our flowers. These stripes need to be overwound in the middle by 180 degrees, then to bend through torsion. We impose two parties of a strip at each other and we give them cambers, stretching slightly fingers paper.
Perform the following simple operations, and you will get a magnificent ball:
For a start you need to make the car of cardboard, and then it is beautiful to issue it candies. From these sweets for the man except the car it is possible to make also such hand-made articles as a beer glass, the ship, a soccerball.
The finishing hand-made article master class moment from candies is decorative design of the handle of a basket: we wind it with a tape so that the hanging-down edges formed a spiral. On the surface of the handle between a tape it is pasted silvery beads, now the original bouquet can be given to the addressee!
We do a cone of paper - reason for obligatory attribute of New year. Then we take tinsel of green color, we wrap it around a cone, we cut off, it will be the lower number of a fir-tree. This row needs to be recorded, having attached tinsel to paper hot glue.
When all making elements of our original composition are ready, we pass to preparation of the basket. In a basket we put polyfoam of the suitable size and that it was not visible through a basket, we wrap around it a piece of organza. From above polyfoam needs to be closed sizalyyu.
Not only lovely ladies it is possible to congratulate originally on a holiday, there are unusual ideas of creation of hand-made articles and for men. With approach on February 23 it is worth thinking of what we will congratulate the beloveds.
For giving to a conviviality hand-made article from above it can be decorated with a beads. There is one more idea of creation of a fir-tree: instead of a cone from cardboard it is possible to use a bottle from under champagne, of course, better filled with sparkling drink!
It will be necessary for such hand-made article for you:
If you want the elect to surprise pleasantly, make for him the car of candies. Such hand-made article for the man from candies does not demand many financial expenses, but here time and forces should be spent for it. To understand how to do the car, it is worth looking at a master class.
Such winter and spring composition can be made of any candies, as a basis we will use crepe paper. The basket with snowdrops made with own hands will become not only a gift, but also decoration of a holiday table. It can be presented by March 8 to mother, the grandmother or the sister.
We take a green tape an aspidistra, we cut it on small pieces, it will be leaves, they are fixed too around a toothpick an adhesive tape. To give conviviality compositions, between candies the free space is better to fill "funtikam" from squares from organza which also glue to toothpicks.
Having shown imagination, at great desire, using candy wrappers or sweets, it is possible to create so unusual hand-made articles that you will be pleasantly surprised with the work. The sweet fir-tree will decorate with itself an interior of your housing, creating the New Year's atmosphere in the house.
The following row will consist of candies, it is necessary to take sweets of round or cone-shaped shape of bright colors, but not green. To attach candies to a fir-tree cone, we use a bilateral adhesive tape. Further again there is a tinsel, so alternate ranks, we will not reach the top yet. We decorate a top with a snowflake, it is possible to attach beautiful candy there.
One flower will consist from three double petals. To make a snowdrop, we fix around candy three petals, fixing them a thread. Below a flower, around a skewer we reel up green paper, it will be a snowdrop stalk.
To make this hand-made article from candies with own hands, it will be necessary for you:
The bouquet from candies is an ideal sweet gift, but present them to the of acquaintances and to relatives is absolutely rare. Having found a little time for this fascinating occupation, at you the real masterpiece of art by all means will turn out.