From our readers: russko
Published: 19.1.2019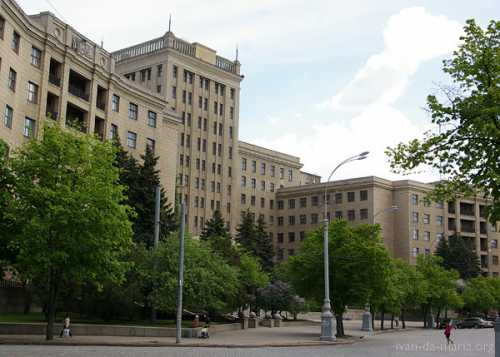 The amount of ingredients of a dish touches. However, in Thailand a lot of things are surprising, since melody of the speech of Thai.
Soup
Please.
Other phrasebooks available on the website of club of travel Bambooot:
How to order food in Thai. Names of dishes and name of ingredients: Mu & #8212; pork; Kai & #8212; chicken; Nya & #8212; beef; Pat & #8212; duck; Pla & #8212; fish; Kung & #8212; shrimp; Pu & #8212; crabs; Pla myk & #8212; squids; Tkhale & #8212; seafood; Kai Bang & #8212; chicken meat with bones; Kraduk & #8212; pork or chicken bones. Besides above-mentioned, it can be also: Kratkhyam & #8212; garlic; Kapkhrau & #8212; basil leaves; Khing & #8212; ginger root; Manau & #8212; lime. Names of dishes contain the words designating a way of preparation: Tom & #8212; to cook; Yam & #8212; mix; Nyng & #8212; to steam; Pkhat & #8212; to fry; Tkhot & #8212; to fry thoroughly (thoroughly); Krop & #8212; to fry in hot fan; Op & #8212; to bake; Young & #8212; to fry on coals (a grill or a barbecue) and so forth. Yam. The word of holes in Thai cuisine designates any salads, is literally translated as "mix". Train them with addition of chili pepper, juice of a lime, dried shrimps, green onions, seafood or meat, eggs, roasted peanuts, the Pkhad Tkhay and That Edge sauce is a thin fleshy grass, at us known as a lemon sorghum. The majority of salads have ostrokisly taste. If ask "Nou a spice", you will be understood and will make salad not sharp, in their opinion, though what & #8212; that amount of pepper will be there. The majority of ingredients pound and mix in a big mortar what they would give juice. In the same place make small pepper, here from walls it also gets, anyway, to salad. Yam Yay - fresh vegetables salad. Yam Nya - fried beef salad. Yam Mu - fried pork salad. Yam of Tkhale - seafood salad. Yam Pla-myk - squids salad. Yam Pu - crab salad. Yam Vunsen - glass noodles and seafood salad. Yam of Mamuang - green mango salad. Yam of Hua Pli - banana flowers salad. Som There - spicy salad from a green papaya with peanut. Paws. The word of paws are called hot vegetables, mincemeat salads and Chile. Paws Kai - chicken forcemeat salad. Mu's paws - pork salad. Paws of Nya - ground beef salad. Pl Tkhot's paws - cod salad. Na the beach or from mobile trays, it is possible to try: According to Pia Tkhot or Spring Roll - the well-known vegetable rolls, sometimes add pork or chicken to them. According to Pia Tye - vegetarian rolls.Thot Mang Kongg or Shrimps Keyk - fried shrimps.Thot fritters Mang Pla - fried fish fritters. To Satya - fried brochettes from chicken or pork with peanut sauce. Tempura - the general name of a way of preparation in batter of shrimps, squids, chickens, vegetables and fruit. Tye tempura - vegetables in batter. Soups. In Thailand they eat soup always, and not before hot, and together with all other dishes. Na a table in any Thai institution or a makashnitsa costs a set of seasonings and sauces which add to meat or fish broth which impact a peculiar relish, and at the same time are salt substitutes. Tom Yam - ostrokisly soup with a lemon sorghum, galangal, mushrooms, corn sprouts, tomatoes and ginger. Tom Kha - soup on coconut milk. Tom Yam and Tom Kha prepare with chicken, shrimps, seafood, fish or vegetables. It is necessary to specify at the order with what you want to receive soup. Kuai Tiyeu Nam - glass noodles and meatballs soup and meat of chicken, beef, pork or fish. Oh Chao - forcemeat Tyut pork.Keng soup - soup with vegetables.Keng Pa Nya - soup with vegetables and beef.Keng of Ohms Kai - vegetables and Tyut Vunsen chicken.Keng soup - transparent broth with glass noodles, pork, mushrooms and Tyut Tofu onions.Keng - transparent broth with ground pork, tofu, mushrooms and onions. Khau Tom - rice ground pork, chicken or shrimps soup. Fig. Rice in Thailand is used instead of bread with salads, soups and meat. Or as independent dish. Very few people know that Thailand is the world leader in production of expensive grades of rice. Also earns from it more than from tourism. Upon purchase in wholesale shops of rice will offer you forty, fifty grades. It is one of the reasons why the Thai rice made with seafood or meat very tasty. Khau Suay - the jasmine rice steamed. Khau Niau - the traditional sticky fig. Khau Pkhat - fried rice with egg and vegetables. Usually add pieces of chicken, pork, beef or seafood. Khau Pkhat Sapparot - fried rice with pineapple pieces. Khau Khluk of Carry - the rice fried with Chile & #8212; paste from shrimps, with pork and vegetables. Khau Mang Kai - boiled rice with roast chicken in the Chinese style. Khau Maun Kai - the rice stewed with chicken and a turmeric. Tyok - rice porridge which is usually eaten for breakfast. Khau Hau - the boiled rice wrapped in banana leaves. Mu Neem - the rice with ground pork baked in banana leaves. Noodles. Noodles in Thai cuisine happen several types, very qualitative and do not concede the Italian. In the Thai dishes you can taste noodles of a various form, length and width: very thin, usual, wide and even square. Pkhat Tkhay - a popular rice noodles dish, fried in fish sauce with egg, peanut and shrimps or chicken. Pkhat Tkhay Tye - a vegetarian fried rice noodles dish. Pkhat Vunsen Tye - fried glass noodles with egg and vegetables. Rat Na - wide rice noodles with pieces of pork, beef, chicken or seafood. Phat Xi Iu - fried wide noodles with soy and fish sauces, with pork or chicken. Pkhat Khi Mao - fried noodles with basil leaves. Khan Tyin Nam I am rice vermicelli with a curry and vegetables. Khau Soy - boiled egg noodles in sour-spicy chicken soup. Kuai Tiyeu Kua Kai - fried wide noodles with pieces of chicken, egg and sprouts of beans. Meat dishes and seafood. Various seafood, pork and chicken it is very widely used in cuisine of Thailand. and Beef is a little widespread because of religious beliefs of Thais of the Chinese origin. Pla Tkhot Nam & #8212; Pla is fried fish with fish sauce. Pla Tkhot Si Iu is fried fish with soy sauce. Pla Nyng Si Iu is the fish steamed with soy sauce. Pla Manau is the fish steamed with sauce from a lime, garlic and Chile. Pla Rat Prik is fried fish with tamarindovy sauce. Huo Maun Pla is the fish steamed in a special pot with curry sauce. Pla & #8212; myk Pkhat Khay Kham is a fried squid with an egg yolk. Pla & #8212; myk Pkhat Nam Prik Pkhao & #8212; Mao - fried squids with the Chile sauce. Pla & #8212; myk Yang - squids on a grill. Hui Malang & #8212; to a pkh Pkhat Nam Prik Pkhao - fried mussels with the Chile sauce. Hui Malang & #8212; to a pkh Op Mo of Dean - the mussels prepared in a traditional ceramic pot. Kung Is glad Prik - shrimps with tamarindovy sauce. The shrimps wrapped in the crackling noodles are Kung Sarong. Kung Pkhat Kratkhiam - fried shrimps with garlic. Pkhat Priau Van Kung of Honeycombs - shrimps in sweet-sour sauce. Pkhat Khi of Mao Kung - fried shrimps with hot sauce. Pkhat Krapkhao of Kung - fried shrimps with basil leaves. Kung of Tkhot Kra-tkhiam Prik Tkhay - fried shrimps with garlic and pepper. Pu Op Vunseng is the crab with glass noodles baked in a pot. Pu Nyng is the crab steamed. Pu Phat Phongg of Carry - claws of a crab with curry sauce. Huo Maun Tkhale - boiled seafood with the Thai mustard. Pkhat Chaa Tkhale - spicy fried seafood. Kai Pkhat Mat Mamuang - fried pieces of chicken with cashew nutlets, onions and Chile. Pkhao Kapkhrao Kai - roast chicken with basil leaves. Kai Pkhat Kapkhrao - fried chicken forcemeat with garlic, Chile and a basil. Kai Pkhat Khing - roast chicken with ginger. Kai Young - the marinated pieces of chicken fried on a grill. Kai Tkhot Takhray - roast chicken with a lemon grass. Kai Young Isan is a chicken on a grill. Kai Pkhat of Khau Pot's Iotas - roast chicken with young corn. Pchat Ki Mao Kaj Bot - spicy roast chicken. The Nya Pkhat Prik - fried beef with Chile. The Nya Pkhat Nam Maun Hui - fried beef in oyster sauce. The Nya Nam Tuok - fried pieces of beef with onions, Chile and garlic. The Sya Rong Hai - fried beef brisket. Mu Ping - the pork pieces prepared on a grill. Mu Ma-nau - the pork steamed with sauce from a lime, garlic and Chile. Mu Phat Priyeu Wang - fried pork in sweet-sour sauce. Pkhat Pkhak Ruam - fried Tyiu vegetables.Khay - omelet. Priyeu Van Tyay - fried vegetables with sweet-sour sauce. Having spent hour of time, on training and storing of the Thai words or having printed out this short phrasebook, you can go safely to any Thai cafe, by the way, in which usually is not present, not only Russian, but even the English menu.
all this 
Thanks, very useful information!
THANKS FOR the HELP, And THAT COULD not FIND the RUSSIAN-THAI DICTIONARY IN SHOPS, And ORDER ALREADY LATE
If you study Thai, then correctly pronounce words, at language there are 5 tones of pronunciation. And very frequent situation when you tell something to Thais they knowingly nod, smiling bring absolutely not that you want. And further you to a dofantaziruyta as will develop events and as you them will be решать… 
How to tell on Thai mushrooms Cream soup? Thanks.
: unsure: Alevtinka, when you make a trip to Thailand, tell us, please, a separate post about the trip, about sights and about how you ordered this Thai dish.
Stalemate of Tkhay (Phat Tai) & #8212; fried noodles on - Thai. One of the most popular dishes in Thailand. Do practically in all street cafes and makashnitsa. The price of this dish is from thirty baht on the street to hundred fifty at restaurant. Street cafes fry on the special tile very similar to a big tray from stainless steel. Noodles, magnificent on taste, from rice flour, small and flat by sight. Add sprouts of beans and green onions to it, dried shrimps, shrimps or meat at choice, peanut, germinated soy, the fish sauce "To Us Pla" and eggs. To salad usually give a half of a lime which needs to be squeezed out in a plate. There is a set of ways of preparation of this dish, in different institutions the taste will differ, try, look for where it will be pleasant. I specially go to other end of Pattaya where in street cafe fries only these noodles, an old tayka. Everywhere where I tried, in my opinion, taste worse. Depending on your taste, it is possible to put fish sauce, sugar, the Chile chili powder or the crushed peanut in noodles. Ingredients: noodles (small and flat), shrimps, white soy cheese (tofu), germinated soy (without roots), palm or soy oil, eggs fresh, small onions, green onions, sauce "pkhad tkhay" or fish sauce "to us a pla", shrimps or meat, dried shrimps, roasted peanuts, lime juice.
and how to tell. bring me to hotel?
Add the phrases which you learned in Thailand, in our Russian-Thai phrasebook.
Thanks for your culinary and gastronomic digression to Thai. It is great chance to study not only the Russian-Thai phrasebook, but also to get acquainted with cuisine of Thailand. How the dish on a photo is called?
very much helps when studying Thai: good:: yahoo:: beach:: cap:: sunny: