Beaches of a samua, popular
Published: 23.4.2018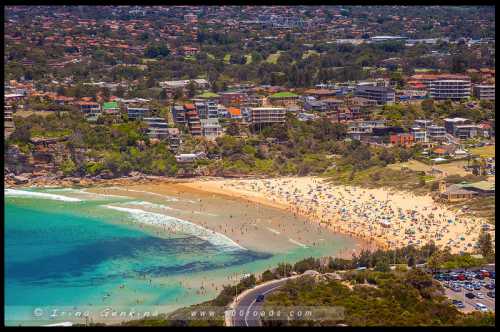 The snow-white sand and palm trees hanging over the beach & mdash; not Samui is absent umbrellas, they are not necessary here. And at night the quiet quiet beach can turn easily into a grandiose disco under the open sky. On Samui there are no direct flights, however it is quite simple to reach here. Samui's beaches, hotels on which it is worth paying attention, features of rest to Samui & mdash; in this article
Main that unites regions of Chaweng and Lamai (and the fact that to the south) is a lack of declines. Night comes instantly and irrevocably. Instead of romantic sozertsaniye of declines dirty, dissolute meetings of risings are hosted here. So, we come by the moped on the South or the southwest of the island - and we see absolutely other Samui. With declines. Quiet and peaceful. But with not less tasty volume-yamom. In this remarkable Kamalaya Hotel it is possible to roll infinitely in the hammock tied to the palm tree growing strictly parallel to the beach to drink "sinkha" and not to think of anything. Or to think of remarkable religion the Buddhism in which for each made good deed points are charged. Fed a homeless cat - got 100 points. Still Buddhist monks are able to die according to the schedule as it was made in due time by the monk Luang Pkho Dayeng. Actually, to falls in mountains (it nearby) and also a statue "Big Buddha" is also exhausted by an excursion to his mummy the excursion program on Samui. Behind the back of Big Buddha stunning views on To Panggang and To Tao open. And in general for an ekskursionka there are Bangkok (to arrive all the same here), the central and northern Thailand and also Laos, Cambodia and Vietnam. To Samui or the ambassador Samui - as it will want to you.
Someone says that Samui & mdash; one continuous night party, and besides debauchery foul place. Others say that Samui & mdash; the small quiet quiet island where the full privacy, can even be better, than on Maldives. Both that and others are right. The island small, it it is real for an hour to go round on the moped. At the same time if solitary life bothered or autism suddenly passed, it is possible to jerk to the area of the Lake (it is called there by The Lake) and to hang in infinite bars, enjoying attention of Asians. Sea of attention & mdash; free of charge, all the rest & mdash; for symbolical money. Or on the contrary: to recover after parting from darling, having lived week around Chaweng (it just absolutely near the lake, in the east of the island), in Samui Paradise Chaweng Beach Resort where it is not a shame to bring the girl, and then to go to practice yoga and to clean an organism on other part of the island, in Absolute Sanctuary Hotel. Samu is suitable both for lonely, and for newlyweds. As for young people, and mature travelers. I will repeat, the island small, but it is necessary to know, where to stop. Now about everything one after another.
The moped in general the main thing and the most correct vehicle across Samui. It is not more difficult to operate it, than bicycle: it is enough to lease the unit (200-300 baht a day, the passport as a deposit), and minutes 15 to be trained on the platform near rolling office. Further departure on the road is necessary. With left-hand traffic. The same rule works that in Russia: & laquo; rub De». Let Pass to the Fool. And as there are practically no fools to Samui, will accustom without questions. Having seen late at night as policemen stopped the biker, I coward nestled on a roadside and parked at bar. Ordered "sinkha" and asked the morkva which is hanging out behind a rack that with bukhniny driving what governed. Answered literally: & laquo; Two-three beers are possible. But if you are "вжопито", can arise serious проблемы». By the way, the English downshifters living to Samui for months so masterly steer the moped that carry on it a beer box from supermarket in hotel, and at the same time if it is drizzling, in one hand manage to hold an umbrella. Region of Lamai & mdash; it is a compromise between vigorous and lonely rest. And there are two wonderful compromise hotels. Objectively yet not boutiques, but already and not 5 *, slightly higher. It is Silavadee Pool Spa Resort and Pavilion Samui Boutique Resort. Their cost & mdash; within $150 a day (depends on a season). It, perhaps, the best ratio price quality of hotels of Samui.
I used Vip24 not so much from economy how many for the sake of contemplation of landscapes. We were landed in 4 mornings in some hole and told that the bus on Samui will arrive in 15 minutes. On undershirts to us pasted memk are pasted, I wrote Ko Samui, at other Ko Tao, at the third Krabi. When 15 minutes lasted for an hour, I began to fly into a rage quietly. Damned everything: it was necessary to fly by plane. In 2 hours calmed down. And now this meeting of dawn & mdash; nearly the most pleasant memories from all trip to Thailand. Travel anticipation, expectation of the sea... The international company finished off the stocks of whisky, washing down volume-yamom from glasses & mdash; the only thing that was on sale in joint on the picture. Hours at 8 in the morning us, pyanyushchy in smoke, somehow sorted (memk clear already flew away) and pushed on buses... Travel agencies often say that it is necessary to go to Phuket, Samui & mdash; it so-so. In Bangkok where I bought the ticket for vip24 inquired in tourist's office in a route and, having learned that the ambassador Samui I am going to Phuket, quickened and told that Phuket & mdash; this really abruptly. The taxi driver on Phuket, having learned that I arrived with Samui, told: and now admire the true beauty. To what I? And to the fact that it is a complete nonsense. Samui and Phuket & mdash; they are different. It is all the same what to argue who is more beautiful, brunettes or blondes. Did you sometime see the wood from palm trees? On which elephants go, cows walk?! I did not see too earlier. This is Samui, one of the most beautiful places on the planet. Welcome!
At first Bangkok is necessary. It is possible to buy tickets at the reasonable price as the set as direct flights, and with changes flies to Bangkok. Direct flights to Bangkok make Aeroflot, S7, Transaero, Thai Airways; flights to Bangkok with changes of Qatar Airways, Emirates, Etihad Airways, Turkish airlines. It is better to buy tickets in advance, at least one-two months. At once buy internal flight to Samui & mdash; will be so much cheaper, and you with guarantee will get on the island to desirable dates.
Having undergone passport control (the visa in Thailand to citizens of Russia is put on an arrival), we leave to the taxi, but we do not bargain. Just we sit down and we ask to turn on the counter. The trip to the center of Bangkok on the counter has to cost within $10-15. And here & laquo; торговлю» they begin with 100 dollars. Further we do one-two nights in Bangkok. Why? Yes at least at once to go to massage parlor and to make toilet after long flight.
Tickets and hotels for Samui: comparison of the prices on the different websites & mdash; economy to 50%sovet: If there are no convenient connection flights to Samui (or the price will be high) set search of air tickets to Bangkok, and then separately buy tickets Bangkok-Samui.
There is a rule: if the island is in the Northern hemisphere, the most picturesque is its northern part. The best hotels - exactly there. To Samui there is a small family network Six Senses which is famous for the really boutique management, attention to details and excellent SPA. Their Hideaway hotel - is lovely (mobile phones when settling, unlike some other hotels of this network, do not select). From luxury options also deserves attention of Four Seasons Resort. For fans of yoga, SPA and programs for clarification of an organism there is Absolute Sanctuary Hotel which is in the northwest of the island in the most lonely place. Despite the modest price (and with our discounts it in general symbolical), this hotel and its improving programs are noted in all authoritative reviews.
To Panggang and To Tao - not such developed islands as Samui. Though, against the background of Phuket, Samui - the island virgin and untouched. To reach to To Pangana or To Tao as easy as shelling pears: it is necessary to come into the first tourist's office and to buy there either the one way ticket, or a one-day excursion. Tao's Ko - one of the world's best places for diving, public here corresponding. On the other hand, on To Tao it is so beautiful what practically in any response sounds: next time we will hang here for several days.
Well, now we will lower degree. Let's begin with the beaches Samui located in the east of the island, they are the most popular. For those who are not ready to live round the clock in the atmosphere of an infinite rave, recommend the region of Lamai. It is below (to the south of) Chaweng, is beautiful and fine. On a photo & mdash; natural natural sculptural composition & laquo; grandfather and бабушка». From hotels prevail quiet 3-4 * without special delicacy, but also representatives of hotel fauna of Luxury group, are presented not less well there. For example, Banyan Tree which is reliably hidden from public eyes on the termination of the island Samui or luxurious Renaissance Resort & amp; Spa Villa where guarantee you full and fastest revival in an environment of gardens and the silence broken only by singing of birds. Promenade too so to say unpretentious. It will want in a scorching heat & mdash; 7-10 kilometers to the Lake, by the taxi or on the moped, any problems, round the clock.
Council: If you have no time to be engaged in planning of a travel to Samui, it is possible to leave the application for the Top the Travel agent. Experienced experts will look at existence of the burning offers and will send several options from which you will be able to choose the most acceptable.
Though if to you really not all the same where to live that, around Chaveng the Scourge is, at least two hotels, worthy mentions. The first Chaveng Regent Beach Resort: comfortable country houses and a bungalow, the huge territory stylized under & laquo; tropical рай» with several pools, well will approach if you decided to have a rest to Samui with children (well to whom does not happen). The second, The Library & mdash; boutique hotel for the persons spiritualized and concordant with a statement that in hotel, as at the person & mdash; everything has to be fine also numbers & mdash; separate country houses in style hi-tech, and the pool, someone compares it to a red carpet and periodically embodies the dreams about & laquo; ќскаре» shooting the next video of immersion in rest on iphone, both food, and silence, and service... and 253 more & laquo; и»... Charm of hotels of Al' type; s Resort is that they have on the one hand a small personal piece of the beach, and actually reception comes directly to the promenadny street. It is very convenient: at night from bar to the hut, from the hut on the beach, and there a disco, new people, again to the hut, then, it is possible, in bar and so on. And already it do not care about a shower on a nail and the big-bellied TV. Generally, choose and reserve where there are places if a main goal of a trip & mdash; zazhigalovo in bars at the Lake and an openeyra on the Chaveng beach.
Samu there is to the right of Thai also laquo; хобота» approximately in 80 km by sea from the town of Surattani. To the north from Samui & mdash; islands of Tao and Panggangs. To Tao (& laquo; ко» in Thai & laquo; остров») & mdash; that magic Island which was meant by Alex Garland in the novel & laquo; ѕл¤ж» on which then shot the film with DiCaprio. You remember, in the middle of the movie Leo's hero and the leading female of a komunna go on & laquo; big землю» behind batteries and tampons? Listen attentively to the translation: they go on To Panggang. And here the film was shot in absolutely other place, in Thailand, but on islands Pkhi Pkhi, it to the west also by laquo; хобота» between Phuket and the resort of Krabi. Descended on massage? Ate volume holes? Posinyachili (in sense drank beer of a sinkh)? Visited Patong where women of a piskama smoke? Samu absolutely close. Kilometers 800. Real nonsense after 10 000 km from Moscow. If for some reason it was not succeeded to buy the air ticket to Samui in advance, that is option & mdash; to go to Samui from Bangkok at first by bus, and then on the ferry. Everything together (the ferry + the bus) costs 1200 baht on the person. Buses leave Bangkok in the evening, to Samui will be in the morning. Here main subtlety & mdash; to buy tickets strictly for so-called Vip24 bus. It almost completely displays seats as in a plane business class so get enough sleep and you will save on hotel. Tickets are bought at any tourist's office (to look for laziness? you sit down in & laquo; тук-тук» also you say: tourist office. 50 bath). Do not refuse a transfer in hotel which will impose you baht for 500. The taxi on the place can just not be, or it will be more expensive.
A debauchery nest, the center the jet set, the main center of azzky waste (necessary to emphasize), is the region of Chaweng. Its main advantage & mdash; proximity to the Lake, quintessence of a sin and defect. It is 5 minutes walk from the promenadny street not to confuse tourists aged. To admit, I did not choose hotel, there was a laziness, just stuck into the scourge, first to Chaveng. Al' was it; s Hut Hotel. After Jasmin Executive Suites in Bangkok, apartments with kitchen, the living room, the bedroom and a panoramic view from a jacuzzi of the city with multystoried outcomes and lines of the light subway, there was shock: a shanty in which not to be deployed, a shower on one nail, the big-bellied small TV after & laquo; плазмы»... For the same $40. Generally, I solved nothing with money, it is necessary to look for other hotel, more decently. But left on a lovely path to the beach, drank also laquo; синху» also gave itself to rumple for the 200th baht to eternally giggling and gossiping monkeys masseurs. Then angry bodun it was finally dissolved in the Gulf of Thailand and it became good.
When planning a 2 weeks travel to Thailand often choose Samui and Phuket (between islands the bus goes, to go hours 8). But if you chose Samui, then the combination not with Phuket, and with the neighboring islands is more logical: To Panggang and To Tao. Phuket is a separate subject. There number of Phi Phi Island, region of Krabi and also set of small absolutely lonely islands. So where to hurry? Nobody goes to Thailand once, all come back sooner or later.
Season. The best time for visit: August - October, it is also good from February to May. Prices inside. A lunch at "tourist" restaurants - within 1000 for two. There is the European fast food, costs kopeks. For those who appreciate Thai cuisine, we recommend authentic small restaurants at the markets. The dinner for two will not exceed the 500th baht, the delight is guaranteed. In general at a certain skill it is possible to eat to Samui and for the 300th baht a day. The cost of lease of the motor-bike - 200-300 in day, depends on power. Gasoline - the 40th baht for liter, is spent 2-3 liters a day. A bottle of "sinkha" the 37th baht (at restaurant 60-80), street cocktail - the 90th baht. Classical Thai massage - the 300th baht, manicure pedicure - the 250th baht. Generally, it is paradise.